Evening entertainment in Inverness
Are you looking for evening entertainment in Inverness? The Highland Malt Whisky Experience is hosted by Bruce MacGregor, Davy Holt, Stuart MacKintosh and Hamish MacDonald, they are four of the most well known names in the traditional and folk music scene in Scotland. Bruce is one of the finest Scottish fiddle players in the world, a founder member of fiddle supergroup 'Blazin Fiddles' and presenter of BBC Radio Scotland show 'Travelling Folk'. Davy, a singer-songwriter/guitarist, is one of the busiest acts and most recognisable voices on the folk music circuit in Scotland and lead singer of the band 'Caman'. Stuart, an accordion player and singer is also a member of 'Caman' as well as performing in one of the most well known and loved bands in the Highlands, 'Schiehallion', Stuart also plays and coaches local Shinty team, Glenurquhart.  Hamish is a writer, poet, storyteller and singer and was the first Robert Burn's Writing Fellow for Dumfries and Galloway Arts Association and the first Scots Scriever at The National Library of Scotland.  Hamish has a wonderful knowledge of Highland culture and history and his stories and songs have captivated audiences around the world.  Bruce, Davy, Stuart and Hamish all share a passion for Scotch Whisky, music and history.
5 Nights a week (Mon/Tue/Wed/Thu/Fri). April to October.
Held 5 nights a week (Mon/Tue/Wed/Thu/Fri) at 7pm in MacGregors Bar, Inverness, your host will take you on a journey tasting some of the best malt whisky the Scottish Highlands has to offer, including Glenmorangie, The Dalmore, Tomatin, Glen Ord, Dalwhinnie, Balblair and Clynelish, whilst regaling you in the history, story, legend and music of the Scottish Highlands.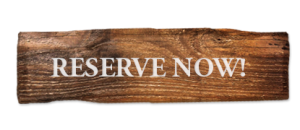 For malt whisky, music and history lovers the 'Highland Malt Whisky Experience' is an unmissable and memorable event to include in your itinerary whilst visiting Inverness and the Scottish Highlands.